Jakarta, June 8, 2023 – BeautyFest Asia (BFA) 2023, one of the beauty events in Jakarta, took place from June 2 to 4. The event is a beauty festival with the latest trends, products and innovations in the beauty industry. Organized by Popbela, the leading digital media platform for women, BeautyFest Asia was held at the Ritz Carlton Pacific Place (Grand Ballroom). The event was also enlivened by the presence of guest stars and celebrities such as Raisa, Gabriel Prince, Verrel Bramasta and many more! In addition to tenants, BFA also organized special talk shows as well as meet & greet events for visitors. Both men and women, youngsters and adults, were busy participating in this event.
Among the esteemed tenants, Serenitree, a local natural skincare brand, participated with its signature products such as natural hand cream, body wash, and body lotion.
Serenitree, with its commitment to using the best ingredients derived from nature, stole the show at BeautyFest Asia 2023. The brand's presence and range of natural skincare products aim to nourish the skin without forgetting the health of the environment. Plus, all products are gentle and safe for children, pregnant and lactating mothers, as well as people with sensitive skin.
Serenitree Natural Skincare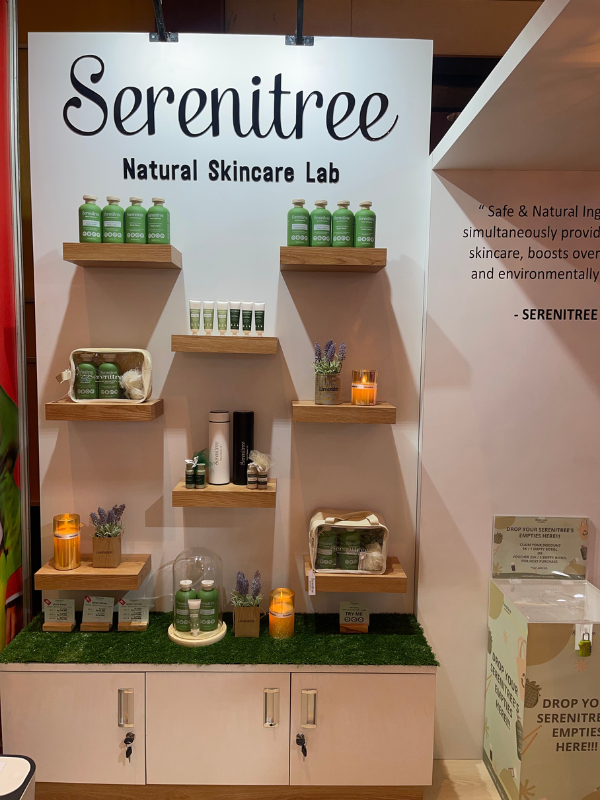 One of the latest products from Serenitree is the Natural Hand Cream. With a blend of botanical extracts and essential oils, this hand cream provides deep hydration and leaves a relaxing scent. Visitors had the opportunity to try both variants and experience the oil-based texture of this product.
In addition to the hand cream, Serenitree also showcased the refreshing and soothing Body Wash. The body wash with cleansing formula is gentle yet effective to clean the skin, making it feel soft and refreshed. There are 2 variants in total, visitors can choose based on skin problems, namely calming (suitable for irritated skin) and brightening (brightens the skin).
Complementing Serenitree's trio of products is the Body Lotion, which is no less potent. The content of plant extracts such as Shea Butter, makes this lotion effective in providing long-lasting hydration and maintaining the skin's natural layer of protection from free radicals. This lotion pairs perfectly with the body wash, an unrivaled duo!
Embracing Eco-Friendly Skincare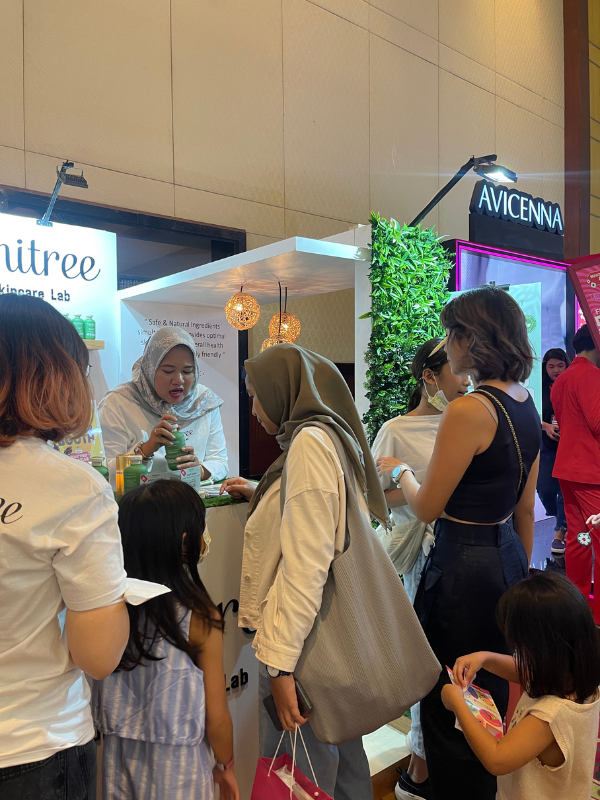 Serenitree's participation in BeautyFest Asia 2023 demonstrates its dedication in providing high-quality natural skincare solutions that are gentle on the skin and environmentally friendly. With this commitment, Serenitree has a vision to educate and encourage people to care more about skin health and the environment.
Serenitree's CEO, Sandra Djajadisastra, stated that the rapid development of the beauty and skincare industry motivates Serenitree to deliver products that nourish and enhance overall well-being. According to her, Serenitree's participation at BFA 2023 is a golden opportunity to connect with fellow skincare enthusiasts and showcase the power of natural skincare.
BeautyFest Asia 2023 is indeed a gathering of beauty enthusiasts, industry professionals, and well-known beauty brands. This is why this event is highly anticipated by beauty fans! Who from Serenitree Squad also attended the BFA event yesterday?
For those who haven't had the chance to participate in BFA or want to know more information about Serenitree and its range of natural skincare products, you can visit our website at https://serenitree.id/en/.